Amber M. Brown
The author of the Brandon Jones book series is Amber M. Brown. Amber, a former certified classroom educator with over five years K-12 teaching experience, became inspired to develop a book series after searching for fiction books appropriate for her son's reading level. She wanted to find a book series that contained African-American characters, was education-based, and was both fun and engaging for elementary-level students. She was unable to find a series that fit her needs - and the idea of the Brandon Jones series was born.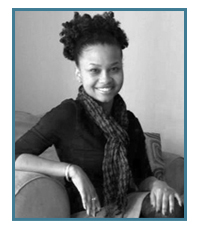 Amber hopes the Brandon Jones series will spark a love of reading for students everywhere, encouraging them to want to read for enjoyment, as well as learning. She says, "As a former teacher, I wanted to create a book series that kids would enjoy, but also walk away having gained some educational value after reading. Educational reading doesn't have to be boring - it should pique a child's interest. I believe you will find The Brandon Jones Series is definitely entertaining - and has a purpose, too!"
Currently, Amber is an e-Learning developer for a corporate organization and the owner of InSTEP Educational Technologies, a professional development organization that teaches K-12 educators and homeschool parents how to use technology effectively for academic growth.
Amber is originally from southeastern Louisiana, but now resides in Dallas, Texas. She enjoys reading, scrapbooking, and attending her son's many sports events.